The sixth Global Education Monitoring Report, Technology in education: A tool on whose terms? was released this morning alongside with 20 background papers and more than 200 PEER country profiles on laws and policies on technology in education.

The report states that regulations for technology set outside of the education sector will not necessarily cover education's needs. The focus should be on learning outcomes, not digital inputs. To help improve learning, digital technology should be not a substitute for but a complement to face-to-face interaction with teachers.

It is released alongside with a #TechOnOurTerms campaign, calling for decisions about technology in education to prioritize learner needs after assessing whether its application would be appropriate, equitable, evidence-based and sustainable.
Join the launch event today 
The 2023 GEM Report is being launched today, Wednesday 26 July, on the first day of a three-day global hybrid event to be held in Montevideo, Uruguay, co-hosted with the Ministry of Education and Culture of Uruguay and Ceibal Foundation. The global launch includes the participation of 18 ministers of education and multiple international experts. This is the first time that the global launch of the GEM Report is taking place in Latin America.
Join us for the global launch today at 09.30 Montevideo / 12:30 GMT / 14.30 Paris time.
A series of high-level events will be organized after the global launch:
A South-to-South dialogue between ministers of education from Latin America and Africa.
A closed roundtable with ministers of education, UNESCO representatives and heads of international organizations from Latin America.
The annual meeting of the Alliance for the Digitization of Education in Latin America (ADELA).
A discussion with private providers on how to support the sustainable development of education in Latin America.
An event on global and regional perspectives on technology in education in Latin America organized by Ceibal Foundation.
An event organized by UNESCO on new ways of teaching, learning and evaluating with technology at the Catholic University of Uruguay.
On 28 July, a series of side-events will be organized by UNESCO and partner organizations on the themes covered by the report.
See the agenda.
Help us spread the word by sharing our social media pack.
Supporting the 2023 GEM Report is a new series of PEER country profiles describing policies and regulations related to technology in the world's education systems.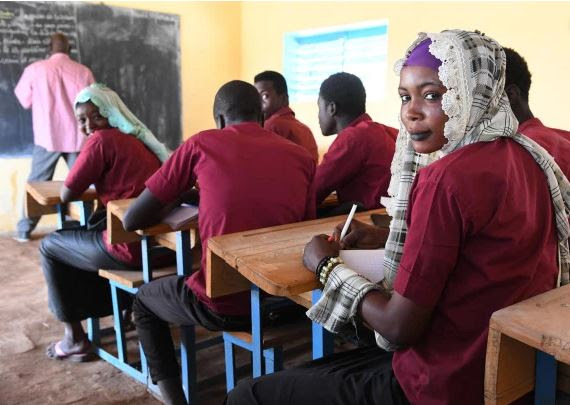 The youth consultation for the 2023 Youth Version is still ongoing in partnership with Restless Development. Find out more here.
Ways in which you can get involved