The Global Student Leadership Summit (GSLS) is a high impact learning practice for a group of 28 undergraduate student leaders from throughout Webster's worldwide network. These students were selected because of their strong leadership potential and the ability to work collaboratively across differences.
May 25 kicked off with Part II of the discussion on CliftonStrengths and how to optimize your unique talents when working in groups. The student leaders met in mixed campus groups to engage in further dialogue and wrap-up of their case study discussion.
After lunch, students attended the final segment of Intercultural Competence with Dr. Sinead Hewson. Following this, the student leaders were given time to prepare and practice their action plan presentations.
May 26 was the final day of Summit activities. Students orally presented their action plans, which was the highlight and culmination of the week. The students will bring these action plans back to their home campuses for implementation.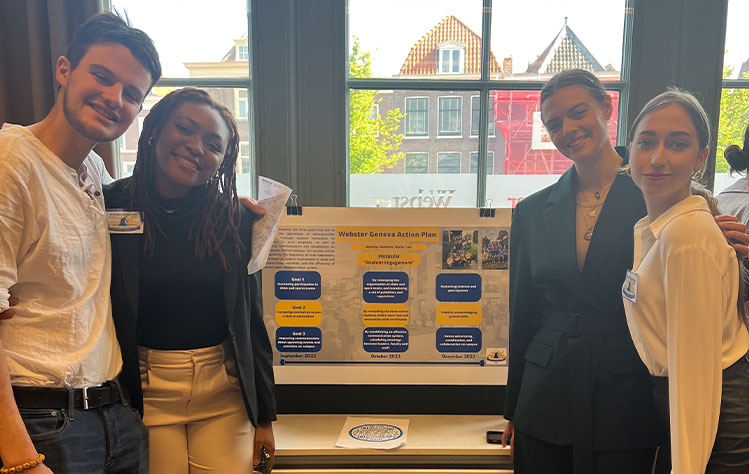 A group of students and their action plan for the Geneva campus.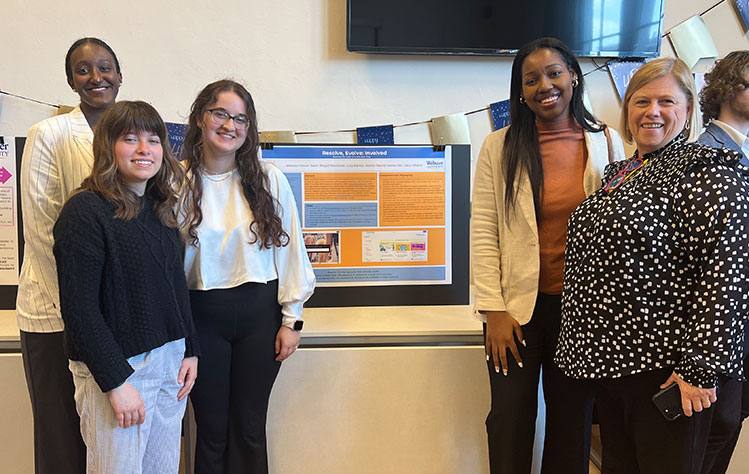 A group of students and their action plan.
Next, the student leaders celebrated at the GSLS program commencement ceremony. During the ceremony, students were presented with a certificate and a GSLS Challenge Coin as a memory of their experience. Summit sponsor Alan Elliott Merschen (MA, '82) challenged students to continue work on their campus projects, but also to utilize their new skills in support of their larger community beyond Webster.
After lunch, everyone participated in a final reflection activity about their experience at the Summit. The student leaders were invited to share their new global connections, experiences and thoughts about the program.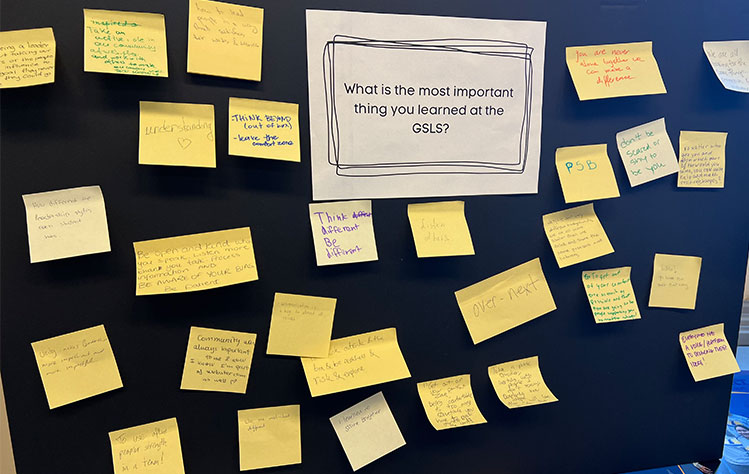 Student takeaways from the 2023 Summit.
The day concluded with a canal boat tour of Leiden and a pizza party dinner.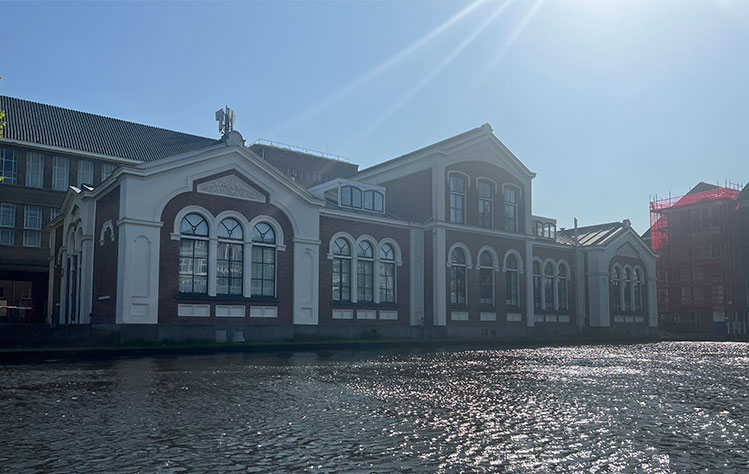 Webster University Leiden viewed from the riverboat tour.
On May 27, students will have a free day to enjoy the area on their own or with their new-found friends. Many students also plan to make trips to nearby towns of the Hague, Rotterdam and Amsterdam.
Prof. Amanda Crowfoot said "The 2023 Global Student Leadership Summit was a once-in-a-lifetime experience for everyone involved, from the students to the Summit leaders".
"The Summit brought Webster's community closer together in solidarity and acceptance, while striving to usher in changes on each campus to make sure this possibility is a reality". Amanda Crowfoot, GUNED Secretary General added
Additional information about the Global Student Leadership Summit can be found here.  A recording of the livestream of the presentations will be available on demand.